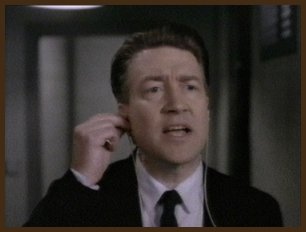 Regional Chief Gordon Cole, F.B.I.
Partially deaf boss of Agent Cooper and Rosenfield. Comes to Twin Peaks to check up on Coop. Is enamored with Shelley Johnson.
Likes:
Shelley Johnson, coffee, gorgeous pies, codes, OREGON.
Dislikes:
?
Famous quote:
"Acts like he's never seen a kiss before- take a look, sonny, it's gonna happen again."