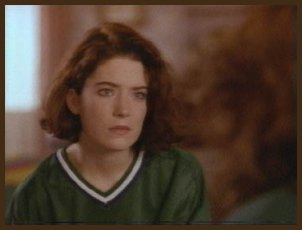 Donna Hayward, highschool student
Laura Palmer's best friend. Ex-girlfriend of Mike "Snake" Nelson, current boyfriend is James Hurley. Tries to help with the investigation. Somewhat responsible for Harold's demise.
Likes:
Smokin' when she's tense, James, Harold Smith, being an emotional creature.
Dislikes:
Maddy messing around with James, secrets that her family keeps from her, Laura's dark persona.
Famous quote:
"Maybe the sun won't come up tomorrow if you wash your hair. Think like that and you'll go crazy."